Cultivator Phyto Lab aims to serve many food and related industries across India, with its world-class microbiological setup. Our team of experts consisting of postgraduates, scholars, researchers, and doctorates in the field of microbiology together form a strong core microbiological team. The microbiological laboratory deals with the isolation and identification of common indicator organisms and foodborne pathogens in a variety of food matrices, ensuring the quality of raw materials and finished products thereby assuring the safety and quality of the final food product. 

Our laboratory is supported by a well-equipped facility which includes updated equipment as listed below:
| | |
| --- | --- |
| Total Plate Count | Total Yeast and Mould Count |
| Coliform Count | E. coli |
| Heat Resistant Mould | Staphylococcus aureus |
| Sulphite Reducing Bacteria | Salmonella |
| Vibrio cholerae | Vibrio parahaemolyticus |
| Listeria monocytogenes | Shigella |
| Bacillus cereus | Faecal streptococci |
| Pseudomonas aeruginosa | Enterobacteriaceae |
| Bile Tolerant Gram-Negative Bacteria Flat sour organisms | Clostridium perfringens |
NEWS AND BLOGS
Find up to date information, news releases, and corporate publications for Cultivator Phyto Lab customers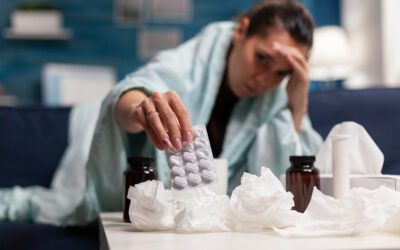 A quick look at things that influence infection susceptibility and improve well-being Antibiotics alone are not a good solution for common health disorders; they should be used in a very specific way, not in a general way. It may cause multidrug resistance in your...