Cultivator Phyto Lab stands unparalleled in its ability to test and evaluate product quality from major industry sectors such as Ayurvedic drugs, Herbal & Organic formulations, Food and Agriculture products, Cosmetics and Essential Oil, Environment – air, water, and soil. The state-of-the-art advanced laboratory at Cultivator Phyto Lab has become the preferred choice of companies and organizations who aim for higher quality standards and protocols. We are humbled to have worked with some of the leading industry giants.
Phyto Lab operations are governed by R&D methodology that help provide customers with research solutions across diverse industries. Our expertise in laboratory operations, including sample management and data interpretation, allows us to deliver precise and time-bound test results to our client companies. Our services help companies bring better products to market efficiently.
We collaborate closely with companies throughout their end-to-end product life cycle & ensure that product quality at each stage meets the highest standards and attain utmost client satisfaction. We also conduct competitor product evaluation and benchmarking to determine product specifications for our clients. Our laboratory maintains complete transparency and promises the best turn around time in the research and development sector.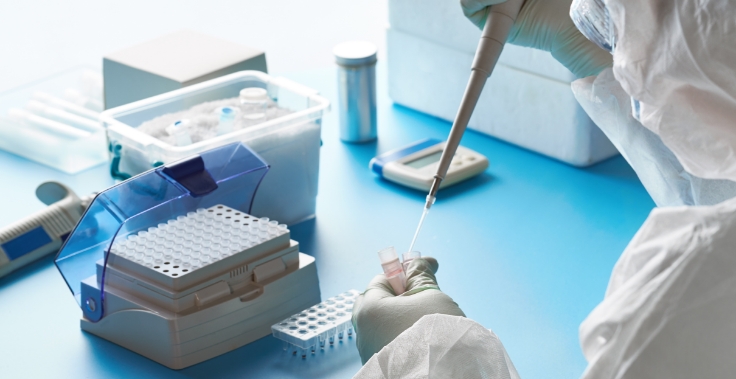 Coming Soon
GMO Testing
Cultivator Phyto Lab thrives to facilitate manufacturers and producers with Genetically Modified Organisms (GMO) Testing so that more revolutionized products can enter the market and reach more consumers. GMO testing is done to prevent biosafety hazards and achieve compliance guidelines of the statutory authorities. The state-of-the-art facility at Cultivator Phyto Lab is soon going to offer the complete spectrum of GMO analysis. We are equipping ourselves to help with sample preparation of complex materials, GMO testing with qualitative and quantitative PCR, and GMO testing with immunological methods in the coming time. We are also working on the testing process for GMO control and trying to establish a complete system for traceability and identity preservation. We will soon offer the most appropriate GMO test solutions pertaining to client demands.