Soil testing is usually defined as a scientific tool to analyze and assess the fundamental physical and engineering properties of the sample soil and along with its bearing capacity and elemental details.
Farming – for checking fertility, PH levels & various other nutrients
Construction – for analyzing gravity, moisture, shrinkage, and other factors
Pottery – to check the level of stickiness, clay moisture levels, softness, & others
Cosmetic – for testing Multani Mitti (Fuller's Earth) and cosmetics like foundation & blushes that have soil content
Mining – to check the level of absorption, contamination, purity level, and others
Soil testing has multiple benefits such as – prevention of contamination by fertilizers that leach or runoff, aiding in the diagnosis of plant culture problems, improving the nutrient balance of growing, and conserving energy by applying only the amount of fertilizer needed.
The first step in a soil test is to determine the pH and fertility level. Soil test aids in the diagnosis of plant problems and in producing quality crops. Sampling for pH levels can be done anytime; however, if you need to adjust pH levels, try to do it as early as possible prior to planting.
Cultivator Phyto Lab Provides soil testing for various parameters such as
Soil testing for macro-and micronutrients
Manure analysis for total nutrient content
Soil analysis for heavy metals
Soil analysis for heavy pollutant elements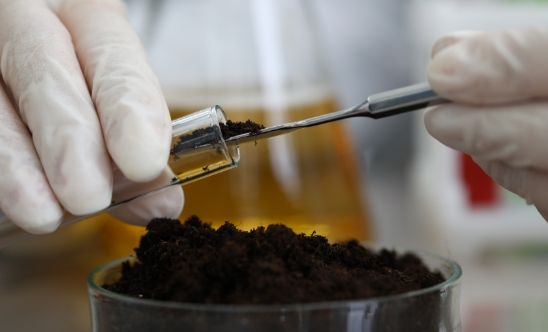 Cultivator Phyto Lab is India's leading laboratory that provides comprehensive Physio-chemical, Microbiological and Instrumental analysis for Food, Agriculture, Cosmetics, Environment – air, water, & soil. Our state-of-the-art facility and seasoned experts provide accurate, time-bound, and error-free results.