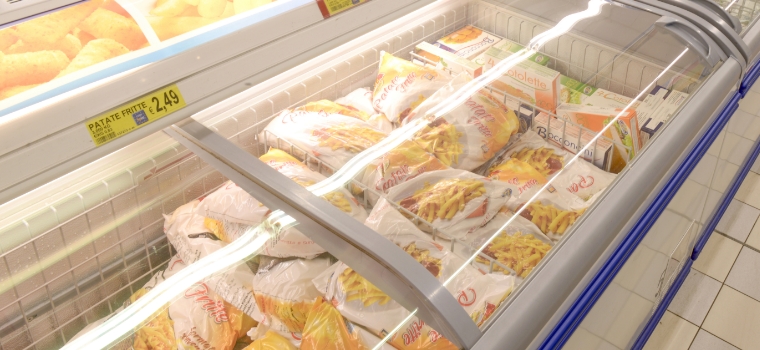 Cultivator Phyto Lab facilitates a wide range of food safety, food quality, and food sustainability solutions to companies across the world to grow confidence amongst consumers and build a great repo. Food Safety has become the inevitable in today's global economy. No company risks ignoring training, inspection, audits, certifications, testing, technical and non-technical accreditations, and other regulatory steps. With the customer being learned now, it's hard to meet and maintain the best food safety practices. Cultivator Phyto Lab takes companies ahead of their competition and help them organically and exponentially in today's competition.
Frozen foods have been conceptualized to prevent the growth the micro-organisms in food. Generally, the same is achieved by freezing the food down to -18 degree Celsius. A small rise in temperature can lead to discoloration and loss of vitamins & minerals. If improperly handled, shelf life of frozen food products gets adversely affected. Flavour and odour deterioration, structural and chemical changes, pigment degradation, enzymatic browning, auto oxidation, lipid oxidation, drip loss, and freezer burn are some of the examples. Therefore, companies must get frozen food testing done in an advanced state-of-the-art laboratory in order to control defective products, increase consumer reliance, and better profit margins. Cultivator Phyto Lab provides physical, chemical, microbial analyses along with vitamins, minerals, allergen analysis, food authenticity, stability study, contaminants and residual identification, pathogen tests, and sensory evaluation.
Today, the Frozen Food market is growing with a CAGR of 5.98% and estimated to reach USD 385.04 by 2028. The favours brought in by technological developments and socio-economic changes must be encashed in time. The ingredients and compositions must be closely monitored and assessed to determine the life cycle of that frozen food product.
Cultivator Phyto Lab specializes in the Frozen Food Testing of all the "Ready to Eat" (RTE) and "Ready to Cook" (RTC) frozen foods. Both RTE and RTC are gaining impetus in the international market and the statutory regulations for these frozen foods are getting stringent. Cultivator Phyto Lab's refrigerated and frozen food testing services offers testing on complex matrices along with in-depth analyses. The researchers and scientists at the state-of-the-art laboratory use advance methodologies and instruments to deduce accurate testing results.
Cultivator Phyto Lab thrives to ensure sophisticated & precise quality checks for frozen foods and processed foods in terms of microbiological tests, contaminant deduction, nutritional compositions, etc.
FAQ on Frozen Food Testing
How long does it take to test frozen foods?
The length of time depends on the type of food and method of testing, but we have seen results as fast as 5 days for frozen foods. Frozen foods take a long time because they need to be frozen at a specific temperature
What are the company's three main tests during the frozen food testing process?
Here are the three main tests that we conduct during the frozen food testing process. First, we test for their nutritional composition. The food is analyzed to determine its nutrient value and content, so it can be matched with appropriate products. Second, freezing methods are tested as well. This ensures that the time frozen foods spend in the freezer won't affect their quality, flavor, or taste. This can also stop bacteria from growing during product production. Finally, new food packaging is analyzed to make sure it doesn't cause any potential problems for the manufacturing and distribution of the food items.
How do you test frozen foods to ensure they are safe?
To know if the product is safe, we need to look at the taste, texture, nutrition, and safety of the food. In some cases, we will carry out a chemical analysis as well. There are many ways that foods can be unsafe if they are not tested properly. For example, some strains of microorganisms can still survive at this freezing temperature and cause an outbreak under favorable conditions, so it's important to test frozen foods carefully.
Can frozen food testing be conducted at a food company?
Yes. Frozen food testing is a test performed primarily on frozen foods. The test often comes with a lot of potential for creating new and innovative flavors because it gets the reactions from the foods in real time, which means that the reaction that happens could take place within minutes when the product is first introduced to your mouth.
NEWS AND BLOGS
Find up to date information, news releases, and corporate publications for Cultivator Phyto Lab customers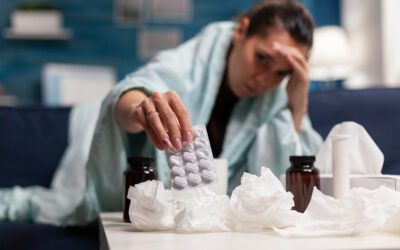 A quick look at things that influence infection susceptibility and improve well-being Antibiotics alone are not a good solution for common health disorders; they should be used in a very specific way, not in a general way. It may cause multidrug resistance in your...