The word "Phyto" means Plants, which are the principal source of medicines and herbs. The word "Lab" is short for Laboratory. Together, "Cultivator Phyto Lab" is a leader guiding all industries towards a sustainable, growing, and healthier future.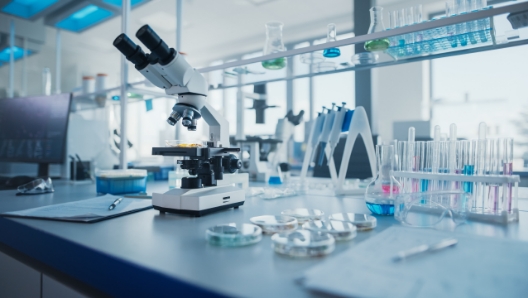 Creating a Better Planet
One-stop testing facility for an extensive range of analysis
State-of-the-art testing laboratory
Advanced technologies and instruments
Experienced and expert analysts and scientists
Accurate, precise, and reliable test results
Really fast Turn Around Time (TAT)
Since 1988, Cultivator Natural Products Group is working to discover nature's inherent quality and deliver it to the community in its natural way. Being a prominent producer, processor, and exporter of certified organic herbs and botanicals in India, we synchronize our efforts in the right direction in its purest form to lead the world towards safer and healthier alternatives. The unique product range offered by CNP covers more than 100 herbs & botanicals and ayurvedic products along with 20 high quality 100% organic herbal hair colors, all processed in world-class facility surpassing the pharmaceutical standards.
Cultivator Phyto Lab is an enterprise of Cultivator Natural Products Pvt. Ltd. based out of Jodhpur, Rajasthan (India), with an area of 17,000 square feet. Cultivator Phyto Lab is an independent High Quality Testing Laboratory equipped with sophisticated instruments & advanced technologies providing Physical and Chemical, Microbiological, and Instrumental Analysis of Food & Agricultural products, Herbs, Pharmaceutical and Ayurvedic products, etc. We offer a huge array of services ranging from sample collection, air, water, soil & surface monitoring, method development, and validation & verification.
We offer reliable, accurate and authentic test results maintaining high-level of impartiality, confidentiality, and consistency in laboratory operations. The laboratory is well-maintained with advanced & sophisticated instrumentation and implementation of Quality Management System following ISO/IEC 17025:2017 & other regulatory guidelines.
We are ardent about our roles and devoted towards delivering Quality services. We accomplish this by working with qualified, competent, trained, and motivated professionals. We emphasize more on employee training to achieve our aim of excellence.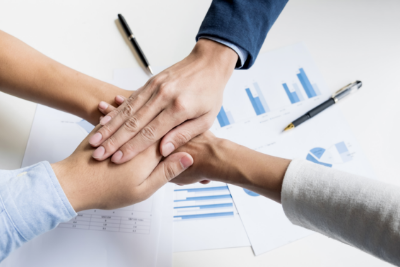 EXCELLENCE in technology and services
COLLABORATION with all stakeholders to ensure collective wisdom and knowledge
INTEGRITY in our relationship with clients, partners, employees, and ourselves

CULTURAL SENSITIVITY

ensuring all staff value and respect each other and our visitors
OWNERSHIP we do whatever it takes to deliver with a "never give up" attitude, despite obstacles
CARING by all for all those we serve
We commit ourselves to be the most trusted name in the industry for analysis of all types of FMCG, Cosmeceuticals, Nutraceuticals, Herbal, and Ayurvedic products
To Our Customer
To pay attention and understand the needs
To pursue and address feedback
To provide service that are gallant, impartial, and cost-effective
To convey undertakings and details that are focused and time-driven
To provide "Normative commitment" to deliver improvement in services
To Our Employee
To ensure that every employee is appraised with regards
To provide a prudent and healthy work environment
To build lives better by solving the financial conflicts of our challenging world
To Our Environment
To provide sustainable development that meets the requirement of the present without compromising the availability for the future
To implement clean technology by solar energy to alleviate the emission of greenhouse gases
To dispose off all the hazardous waste without impacting the environment adversely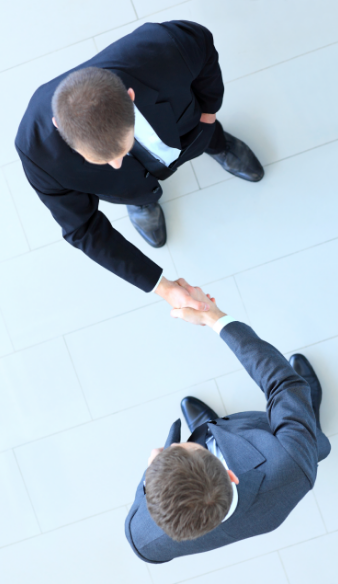 Cultivator Phyto Lab is committed to:
Provide accurate, authentic, reliable, and transparent testing services to meet the client's requirements with a fast turn around time
Ensure good professional practices by adopting the highest standard of data integrity, traceability, competency, impartiality, confidentiality, and consistency in the laboratory operations
Comply with ISO/IEC 17025:2017 standards to ensure quality testing services and continually improve the effectiveness of the quality management system
Maintain among employees, high level of satisfaction, motivation, periodic training to enhance their knowledge & skills, practices that maximize their potential and laboratory testing capabilities
The quality objective of laboratory should be providing reliable, accurate, timely, and authentic test-results while maintaining high level of impartiality, confidentiality, and consistency in the laboratory operations.
This can be achieved by implementing and complying the following requirements:
To meet customer's expectation to provide accurate, repeatable, and defensible test results within committed time and achieve customer satisfaction level not less than 85%
Establish proficiency testing (PT)/ inter-laboratory comparison (ILC) participation to assure the competency, accuracy and validity of test-results maintaining consistent monitoring and evaluation of laboratory's performance
Promotes the use of documented, validated and latest test-methods, specifications and guidelines
To capture feedback, inputs and complaints from customers; analyse and understand root cause, implement changes and corrective actions to eliminate recurrence with having a percentage of analysis without customer complaints not less than 97%
Systematically assess the risks to management system and sources of errors and take corrective actions to eliminate/minimize their impact
To carry out periodic management reviews, audits and reviews of staff and related work are undertaken to ensure that standards are maintained and opportunities for continuous improvement of Quality Management Systems and Processes
To rigorously monitor compliance and non- conformance to achieve stringent fulfilment of all requirements of applicable national/international standard and regulatory bodies
To ensure that our personnel understand the scope and limits of their responsibilities, policies and quality objectives and the quality system documents relevant to their field of work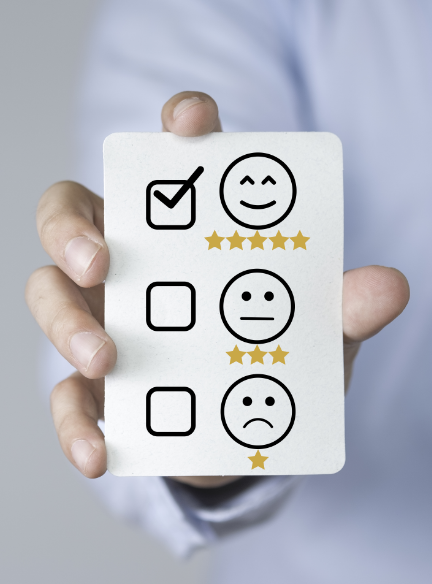 Environment, Health, and Safety (EHS) Policy
Cultivator Phyto Lab practices Environment, Health and Safety (EHS) standards at each operational stage and are fully committed to the pursuit of high service quality while ensuring no harm to people and the environment.
This is achieved by implementing the following practices:
Ensuring visible and supportive management involvement in all HSE matters
Complying with applicable HSE legislation, guidelines, and regulations.
Identifying HSE risks arising from our activities and reducing them to the lowest practicable levels
Providing a safe working environment for all our employees and ensuring that all personnel are trained to carry out their work safely
Minimizing and preventing pollution, improving energy conservation, reducing use of natural resources, improving reuse, aiming higher recycling of resources and proper disposal of wastes
Providing necessary information, instructions, training, and supervision needed to ensure that safe working practices are adhered to and by developing environmental safety awareness amongst employees
Considering the safety and environmental factors are accounted for in all operating & functioning decisions