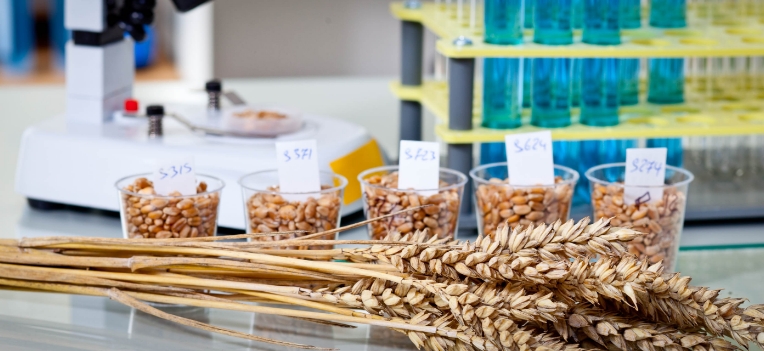 In today's fast-paced life, people rely on meals that are conveniently and speedily available. Manufacturers are under pressure to offer safe and nutritious products in line with shifting global trends in response to the increasing and continued demand for convenient but high-quality food products.
Cultivator Phyto Lab offers a broad range of chemical testing services for all types of food and agricultural products. Our experienced, elite scientific team of analysts supports our clients by performing proximate and nutritional analysis. Determine the proportions of ingredients in a food sample, such as crude protein, crude fat, moisture, ash, and fibre, using proximate analysis.
Fruits, Vegetables and their by-products
Added Coloring matter, shelf-life study, Preservatives, Fruit juice content, pH, Total Sugar, Reducing Sugar, Sucrose, Added Sugar, Extraneous Matter, Salt, Starch, Total soluble solids °Brix, viscosity, filled capacity at container, Drained weight, Moisture, Acidity, Specific gravity, any Vegetable matter not injurious to health such as leaves, stem etc, Dietary fiber, Damaged Raisin, Crude Fibre, Crude Protein, Damaged Kernel and others test parameter
Cereal, Pulses and Cereal Products
Physical examination (Particle size, Foreign matter, weevilled grain, Chalky kernel, broken grain etc) and Refractional parameter, Moisture, Acid insoluble ash, Added coloring matter-synthetic, Crude Fiber, fat, Gluten, Mineral matter, Nitrogen Content, Starch, Protein, Total Ash, Total Solids, Uric Acid, Granularity, Amylose content, Carbohydrate, Paddy Grain, Elongation ratio in basumati Rice, L/B ratio in Rice, Dietary Fibre, Khesari dal content in pulses, Alcoholic acidity, and others test parameter.
Herbs, Spices & Condiments
The main testing categories of herbs, Spices and condiments are offered by Cultivator Phyto Lab, including Organoleptic examination, Extraneous Matter, Insect damage matter, Moisture, Ash Content, Protein Content, Total Nitrogen, Fat Content, Acid Insoluble Ash, Volatile Matter, Non-Volatile Matter, Edible Seed, Weevilled Seeds, Mineral Oil, Bulk Density, Damaged, Discolored, Shriveled, Immature seed, Cold water-soluble extract, Bitterness, Safranal Strength, Light Berries, Pinhead & Broken, Light seeds, Papaya Seeds, Piperine content, ASTA Color Value, piperine content and others test parameter
Edible Oil & Fats & its Products
Cultivator Phyto Lab offers major classes of testing parameters of edible oils, fats and their products, such as Melting Point, Moisture, Peroxide value, Refractive Index, Acid Value, Saponification value, Bellier Turbidity Temperature, Boudouin test, Butyro Refractometer Reading, Cloud point, Flash Point, Iodine Value, Insoluble impurity, Specific Gravity, Argemone Oil, Castor Oil, Cotton Seed Oil, Rancidity, Mineral Oil, Free Fatty Acid (Oleic acid), Added color and others test parameter
Bakery & Confectionary Products
Ash Content, Fat Content, Protein content, Carbohydrate, Energy, Alcoholic Acidity, Crude fiber, Sugar Content, Dietary Fiber, Acidity of extracted fat, Aquas acidity, pH, Added colour, Texture, Color, Odour, Taste and others test parameter
Alcoholic Beverage
Residual extract, Residue on evaporation, Ester, ethyl alcohol, furfural, Aldehydeas, Acetaldehyde, Volatile Acidity, Sulphur Dioxide, Total Acidity, Ash Content, Specific Gravity, Alcohol Content, Other Foreign Matter.
Canned & Processed Foods
Taste, Appearance, Color, Odour, Texture, pH, Moisture, Acidity, Filled capacity of container, Drained weight, Added color and other parameters
Sugar & Sugar Products
Sucrose, Glucose, Dirt, Filth, Iron Fillings, Added coloring, Water insoluble matter, Total sugar, Total ash, Sulphur dioxide, Sulphate ash, Reducing sugar, Protein, Polarization, Moisture, Conductivity, ICUMSA, Talc and other parameters
Infant Food
Moisture, Total milk Protein, Total fat, Milk Fat, Total Ash, Acid insoluble ash, Solubility, Melamine adulteration in milk
Tea and Tea product
Coffee and Chicory
Food additive - Guar Gum
Milk and Milk products
NEWS AND BLOGS
Find up to date information, news releases, and corporate publications for Cultivator Phyto Lab customers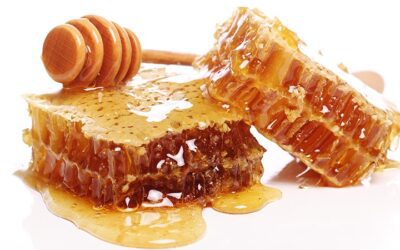 "We Can Say; The Nobel Waggle Dance May Be Awarded As the World's Sweetest Dance" Honey is a natural, sweet, viscous liquid made by honeybees from floral nectar, Honeybees (Apis mellifera) are the famous for social art of dancing known as waggle dance which indicates...