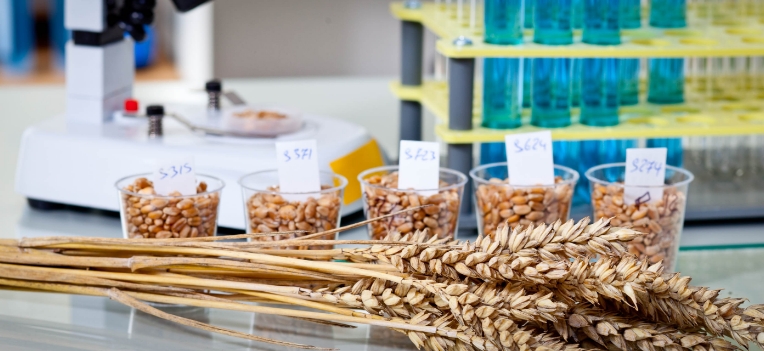 In today's fast-paced life, people rely on meals that are conveniently and speedily available. With the increasing and ongoing demand for convenient but high-quality food products, pressure is placed on manufacturers to deliver safe and healthy products as per the changing trends in the world.
Cultivator Phyto Lab offers an extensive range of chemical testing services for all types of food and agriculture products. Our experienced and knowledgeable team of analysts supports our clients by performing proximate, nutritional, and such kinds of analysis. Determining the percentages of components in a food sample like crude protein, crude fat, moisture, ash, and fiber is termed proximate analysis.
Fruits, Vegetables and their by-products
Added Coloring matter, shelf-life study, Preservatives, Fruit Content, Immature fruits, pH, Total Sugar, Added Sugar, Organic Extraneous Matter, Salt, Starch, Total Soluble solids, Fat Content, Moisture, Acidity, Acid insoluble ash, Specific Gravity, insoluble matter, Foreign matter- any vegetable matter not injurious to health such as leaves, stem etc, Dietary Fiber, Damaged Raisin, Crude Fibre, Crude Protein, Damaged Kernel
Cereal, Pulses and Cereal Products
Sound, clean, wholesome, and free from toxic seeds, live insects, visible mold, Moisture, Physical examination for extraneous matter dead insects, insect fragments and rodent contamination(hair, excreta) visible to the naked eye, Acid insoluble ash, Added coloring matter-synthetic, Acidity & Alkalinity, Crude Fiber, fat, Free Acidity, Gluten, Mineral matter, Peroxide value, Nitrogen Content, Starch, Protein, Total Ash, Total Solids, Uric Acid, Granularity, Talc, Acid Value, Amylose Content, Carbohydrate, Paddy Grain
Herbs, Spices & Condiments
Color, Odor and Flavor, pH, Extraneous Matter, Foreign Matter, Insect damage matter, Moisture, Ash Content, Protein Content, Total Nitrogen, Fat Content, Acid Insoluble Ash, Volatile Matter, Non-Volatile Matter, Edible Seed, Weevilied Seeds, Mineral Oil, Bulk Density, Damaged, Discolored, Shriveled, Immature seed, Cold water-soluble extract, Bitterness, Safranal Strength, Light Berries, Pinhead & Broken, Light seeds, Papaya Seeds, Piperine content, ASTA Color Value,
Edible Oil & Fats & its Products
pH, Melting Point, Moisture, Peroxide value, Refractive Index, Acid Value, Saponification value, Turmeric, Annatto, Chlorophyll, Betanin, Acid value, Bellier Turbidity Temperature, Boudouin test, Butyro Refractometer Reading, Cloud point, Flash Point, Iodine Value, Insoluble impurity, Lovibond Color, Specific Gravity, Argemone Oil, Castor Oil, Cotton Seed Oil, Rancidity, Mineral Oil, Free Fatty Acid (Oleic acid)
Bakery & Confectionary Products
Moisture, Ash Content, Fat Content, Protein content, Carbohydrate, Energy, Alcoholic Acidity, Crude fiber, Sugar Content, Dietary Fiber.
Alcoholic Beverage
Color, Extract, pH, Residual extract, Residue on evaporation, Ester, ethyl alcohol, furfural, Aldehydeas, Acetaldehyde, Carbon Dioxide, Volatile Acidity, Sulphur Dioxide, Total Acidity, Ash Content, Specific Gravity, Alcohol Content, Other Foreign Matter.
Canned & Processed Foods
Taste, Appearance, Color, Odour, Texture, pH, Moisture, Acidity
Sugar & Sugar Products
Sucrose, Glucose, Fat, Dirt, Filth, Iron Fillings, Added coloring, Water insoluble matter, Total sugar, Total starch, Total ash, Sulphur dioxide, Sulphate ash, Safety factor, Reducing sugar, Protein, Polarization, Moisture, Conductivity, Acidity and Alkalinity.
Infant Food
Moisture, Total milk Protein, Total fat, Milk Fat, Total Ash, Acid insoluble ash, Solubility.
NEWS AND BLOGS
Find up to date information, news releases, and corporate publications for Cultivator Phyto Lab customers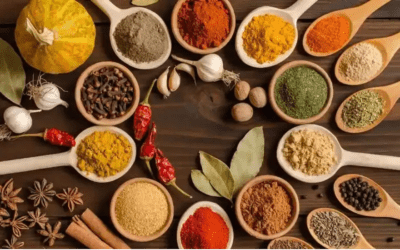 Herbs and spices truly justify their names as they can spice up the plainest of delicacies in an instant. Food without them can taste extremely bland. Their significance to the human palate is what makes them treasured and invaluable. Even spice testing is gaining...