India's leading Testing, Inspection and Certification Company
Cultivator Phyto Lab welcomes prospects who wish to make a difference in making Earth, a better planet, who can contribute to teamwork, are confident individuals, possessing skills and ability to analyse, recognize, and implement effective solutions to hand problems. Be a part of a rewarding and fast-paced environment, built on the pillars of integrity, knowledge, respect, and trust, that thrives towards the growth and success of each employee, personally as well as professionally.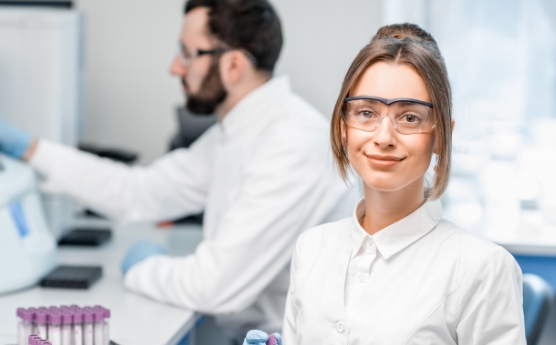 Current Openings
We offer stability, opportunities for growth and a chance to make a difference.
Security cum Safety Officer -01
Qualification-
Any Graduate with experience as a Security cum Safety Officer or similar role.
Expertise-
 Plan and implement OHS policies and programs
Conduct ongoing review of operations and processes to identify potential hazards, risks and control measures that should be implemented to reduce these risks, including all costs involved in implementing such measures
Identify and monitor hazardous situations, often including risk categorization
Create and track safety-related objectives, metrics, and goals for the organization
Perform regular patrols, inspections, evaluations, and/or walk-throughs of facilities
Monitoring public access and ensuring the security of all personnel and visitors
Patrol premises regularly to maintain order and establish presence
Monitor and authorize entrance of vehicles or people in the property
Remove wrongdoers or trespassers from the area
Secure all exits, doors and windows after end of operations
Check surveillance cameras periodically to identify disruptions or unlawful acts
Investigate people for suspicious activity or possessions
Respond to alarms by investigating and assessing the situation
Experience- 
2 to 5 Years
Vacancy- 
01
Salary- 
Best in the Industry
Job Location-
Jodhpur (Rajasthan)
Receptionist - 01
Qualification-
Any Graduate with Proven work experience as a Receptionist, Front Office Representative, or similar role.
Expertise-
Preparing & Update calendars and schedule meetings
Ensure reception area is tidy and presentable, with all necessary stationery and material (e.g. pens, forms and brochures)
Performing ad-hoc administrative duties
Greet and welcome guests as soon as they arrive at the office
Direct visitors to the appropriate person and office
Answering phones in a professional manner, and routing calls as necessary
Provide basic and accurate information in-person and via phone/email
Receiving and dispatching deliveries
Receive, sort and distribute daily mail/deliveries
Taking and ensuring messages are passed to the appropriate staff member on a timely basis
Maintain office security by following safety procedures and controlling access via the reception desk (monitor logbook, issue visitor badges)
Order front office supplies and keep inventory of stock
Arrange travel and accommodations, and prepare vouchers
Perform other clerical receptionist duties such as filing, photocopying, transcribing etc.
Experience- 
1 to 2 Years
Vacancy- 
01
Salary- 
Best in the Industry
Job Location-
Jodhpur (Rajasthan)
IT Manager - 01
Qualification-
Bachelor's degree in Information Technology, Computer Science, Information Systems, or a related field, or equivalent experience with Proven working experience as an IT Manager or relevant experience
Expertise-
Managing information technology Operation Management System
Design, develop, implement and coordinate systems, policies and procedures
Ensure security of data, network access and backup systems
Running regular checks on network and data security
Identify problematic areas and implement strategic solutions in time
LIMS server Management
Plan, organize, control and evaluate IT and electronic data operations
Server Handling (File Server, Antivirus)
Network Monitoring & Handling e.g., POE switch Management, Fiber Lane
Domain Server Handling (Active Directory)
Firewall Monitoring
In House Hardware Repairing & Troubleshooting (Desktop, Laptop, printer toner etc.)
Access Controller Management (Attendance Biometric, Budling Management System)
EPBX System Management
Roaming Profile Management
IT Assets Management
CCTV Surveillance Monitoring
Experience- 
2 to 5 Years
Vacancy- 
01
Salary- 
Best in the Industry
Job Location-
Jodhpur (Rajasthan)
Software Engineer - 01
Qualification-
Bachelor's degree in computer science, software engineering, or another related field
Expertise-
LIMS software management
Execute full software development life cycle (SDLC)
Improving system quality by identifying issues and common patterns, and developing standard operating procedures
Enhancing applications by identifying opportunities for improvement, making recommendations, and designing and implementing systems
Investigating and using new technologies where relevant
Develop flowcharts, layouts, and documentation to identify requirements and solutions
Develop existing programs by analysing and identifying areas for modification
Integrate software components into a fully functional software system write operational documentation with technical authors
maintain systems by monitoring and correcting software defects
Troubleshoot, debug and upgrade existing systems
Deploy programs and evaluate user feedback
Comply with project plans and industry standards
Ensure software is updated with latest features
Analysing data to effectively coordinate the installation of new systems or the modification of existing systems
Experience- 
2 to 3 Years
Vacancy- 
01
Salary- 
Best in the Industry
Job Location-
Jodhpur (Rajasthan)
Senior Chemist - 01
Qualification-
PG in Chemistry / M Pharm- Pharmacognosy or Phytochemistry or Ph.D
Expertise-
Candidate should have testing experience of 5-8 years in Phytochemistry, Botanicals, Actives, and herbal products, also candidate must have sound knowledge of HPLC, GC operation, method development and method validation
Experience- 
5 to 8 Years
Vacancy- 
01
Salary- 
40K-50K CTC Per Month (Inclusive PF Benefits)
Job Location-
Jodhpur (Rajasthan)
Discover life at Cultivator Phyto Lab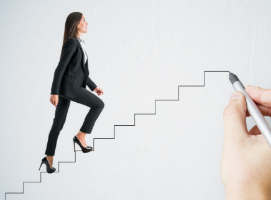 Stability and Growth
Be a part of the world's emerging and leading multidisciplinary testing company, contributing towards stability & growth. Enjoy a truly rewarding career in a Financially Stable, Multicultural & Global Organization.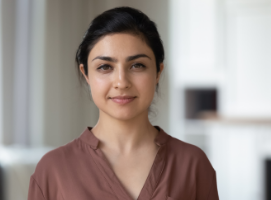 Multi-Cultural Environment
Prosper in a friendly, open and supportive environment where people from different region respect and help each other to grow and succeed by thriving towards Teamwork and Team Collaborations.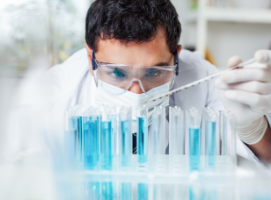 Strive Towards Excellence
We at Cultivator Phyto Lab strive toward engaging and energizing our employees in operational excellence by offering opportunities to sharpen their skills and grow personally & professionally in a collaborative work environment.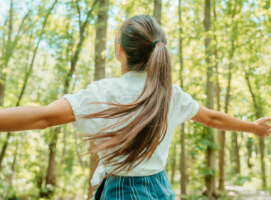 Make a Difference
Contribute and collaborate to build a safe, better & more interconnected world. Enjoy a fulfilling career with the opportunities to make difference – to yourself, to your career, to the community, and to the world.