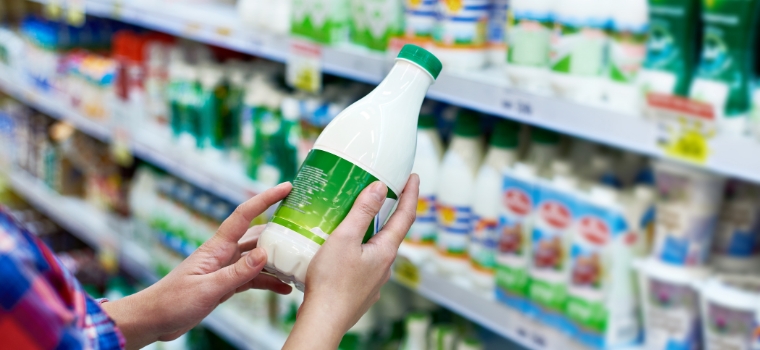 Food Manufacturers across the world are required to attest "Best Before" / "Use By" dates, what otherwise is termed as "Shelf-Life" on their products. This process is strictly followed by companies in order to meet the regulations and rules of governing authorities at national and international level. Cultivator Phyto Lab provides one-stop solutions to brands and companies in Food and Agriculture Industry vertical with Food Shelf-Life Testing.
Scientifically, shelf life is a result of physical, chemical, and microbiological processes and is triggered by any of the varied contributory figures. The quality, consistency and composition of the ingredients including the hydration & acidity levels, play an integral part in determining the shelf life. Further to this, packaging material, storage & supply chain facilities also play a pivotal role. Cultivator Phyto Lab uses latest technology in its state-of-the-art facility to determine shelf-life of food products and provide reliable results as per international standards.
Companies should know that an accurate shelf-life analysis can define accurate projections of the expiration date of the products, which in-turn will assure best quality & safety practices. Cultivator Phyto Lab provides best-in-class cost-effective services with its par-excellence results and help companies in meeting the compliances of various statutory bodies. The lab offers a plethora of services in food shelf-life testing related to food-borne micro-organisms, total viable count, Moisture content, acidity levels, pH, water activity, fat rancidity, and others.
Identification of minimum durability date is crucial for food products like pasteurised milk, cold-pressed juices, brewed beverages, dry snacks, RTCs and RTEs. The shelf life indicated on package label must correspond to actual quality level of the product in real-time. Such accurate results can come only by following prudential approach in test, secondary shelf-life test, and other trigger mechanisms in a completely equipped laboratory. Furthermore, the shelf-life testing identifies how a product performs over time, changes to its ingredients, effects of packaging and shipping, and other contributory factors. These accurate results can help lengthen the shelf-life and increase the profits for a company. The researchers and scientists also ensure that products are kept at specific temperatures and humidity levels throughout the testing.
FAQs on Food Authenticity and Testing
What is authentic food?
The term "authentication" is used for analytically verifying the genuineness of foods. The authenticity of food implies that information such as food labeling, quality, manufacturing licenses of products, origin, and type is strictly followed by manufacturers as per compliance with regulatory bodies.
What are the procedure to test authenticity of food and feed?
There are several types of techniques available, such as wet-chemical, instrument-based, and molecular marker-based methods, to test the adulteration or authenticity of food and feed. All tests performed are dependent on the type of product, the objective of the test, and compliance with regulatory bodies.
What is the food fraud?
Food fraud is also known as Economically Motivated Adulteration (EMA) which implies malpractice and dishonesty in the trading of food products and the alteration of the product's ingredients to get maximum economic advantages. There are several types of food fraud, such as Substitution (replacing or adding cheap items), Dilution (mixing cheap quality products like water in milk), Counterfeiting (fake versions of trusted brands and products), Mislabeling (wrongly labelling products), Unapproved enhancement (to increase protein content, melamine is being added to the products).
What are the harmful effects of food fraud?
It is well established that not only consumers suffer acute as well as chronic diseases such as carcinogenic effects, acute renal failure, stomach infection, heart disease, loss of eyesight, liver damage, and tumours, but it also has a harmful effect on food industries and government agencies that lose their brand name among the market domains.
How do we protect ourselves from food fraud?
FSSAI recently launched a scheme called FOSTAC in India, which makes it mandatory for all licenced food businesses to employ at least one qualified and certified food safety supervisor. This is similarly followed by the FDA, ISO, GFSI, BRC, USDA, etc., which are also mitigating food fraud globally. The consumer thoroughly and carefully checks the product labeling.
NEWS AND BLOGS
Find up to date information, news releases, and corporate publications for Cultivator Phyto Lab customers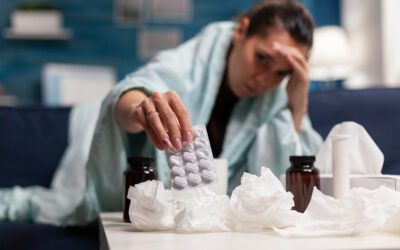 A quick look at things that influence infection susceptibility and improve well-being Antibiotics alone are not a good solution for common health disorders; they should be used in a very specific way, not in a general way. It may cause multidrug resistance in your...